At Empowerment Solutions, LLC we believe that successful living requires a balance of goal-oriented actions supported by proper knowledge, skills and attitude.  We know that knowledge by itself is not power; rather, applied knowledge is power. We are dedicated to guiding individuals, corporations, schools, non-profits, and churches through the process of creating, building and enhancing sustainable changes that result in improved personal and professional lives.
We are unique because:
We assist in the development of life-long transferrable skills through hands-on learning that you can use TODAY.
We provide access to a network of experienced professionals…ongoing support to implement what you learn is always at your fingertips.
We are NEVER  "one size fits all"…our trainings are based on your goals and needs!!!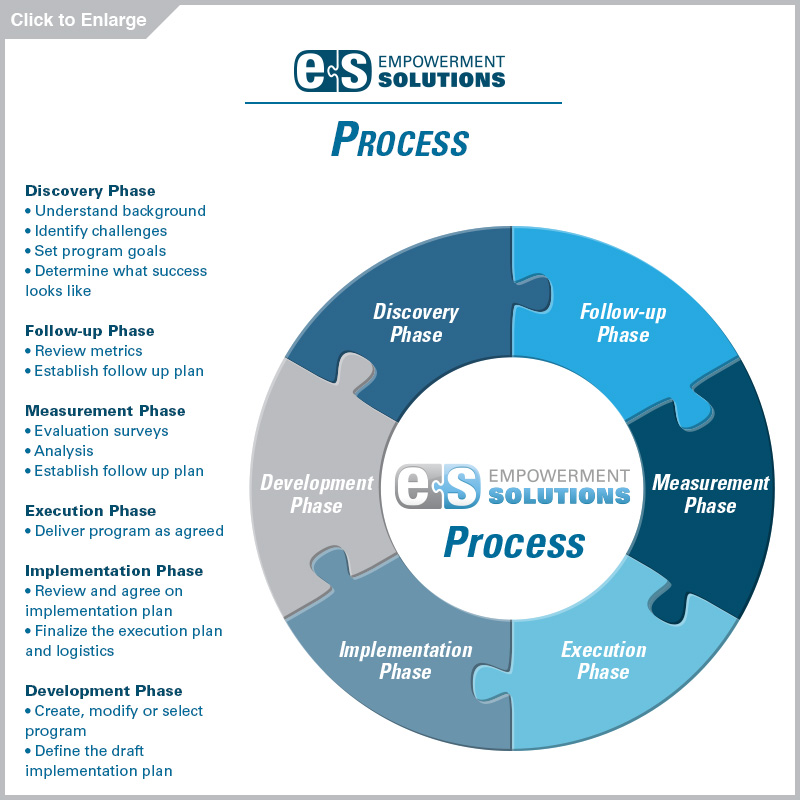 The Empowerment Solutions, LLC guarantee:  If the first session does not provide value, the session will be free of charge.