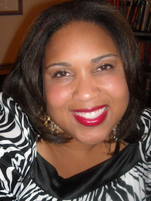 Danielle Wright-Fennell is an educator and a committed life learner. Danielle has worked in the field of education for nineteen years. Danielle has served in a myriad of positions such as conflict resolution trainer/facilitator, general education teacher, education consultant, recruiter, and a Director of a national Leadership Institute. These professional experiences enhanced Danielle's innate skills and talents of building relationships with people, and developing systems and processes to support organizational goals.
As Vice President of Quality Schools for the Newark Charter School Fund, Danielle implemented programmatic strategy and created leadership plans to enhance the quality of charter schools in Newark.   Through these initiatives, Danielle has assisted administrators to select quality teachers; implemented rigorous academic achievement plans, and supported policies that allowed charter schools and traditional public schools to share facilities.
Through her commitment of life learning Danielle has earned degrees from the University of Pennsylvania with a Master of Science in Education, the University of Maryland at College Park with a Bachelor of Arts degree in English, and a graduate certificate in Executive Leadership Coaching from George Washington University. In her spare time, Danielle enjoys interior design projects, traveling, and sharing a story that will hopefully generate a gut-wrenching laugh that is followed by an authentic smile.