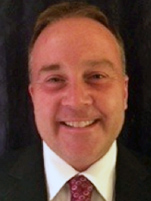 Ian Saarmann is the President of Saarmann Performance Coaching (SPC). His company assists individuals and groups reach peak performance in their chosen endeavors, including sports, military, business, life and the arts.
Mr. Saarmann earned his B.A. from the George Washington University and worked on Capitol Hill for seven years. While changing career focus, he earned his M.A. in sport psychology from San Diego St. University and went on to work with athletes at the Olympic Training Center in California.
Based in Cape Cod, MA for the past decade, Mr. Saarmann has expanded his work to include working extensively with the learning and intellectual disabled population. Those disabilities include Autism, Asperger's, Down syndrome and emotional disorders such as bi-polar, explosive disorders, etc. Ian's focus is threefold – health and nutrition, coaching in order to attain goals and overcome barriers, and assisting the development of cognitive and mental skills including goal-setting, visualization, relaxation techniques & positive self-talk.
Ian's passion and emphasis on reaching goals and building self-confidence through life coaching and sport performance has been both fulfilling and impactful. His work and dedication to Special Olympic athletes has led them to compete at the State, National and World Games level.
In his personal time, Ian loves being a father, running, and exploring the beaches of the Cape.