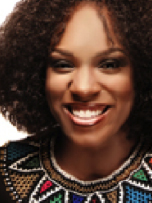 Melissa Wright is a counselor and has an innate ability in helping others unveil and embrace their own potential. Since her first experience in the service field as a peer facilitator in high school, it became apparent to Melissa that her passion was firmly planted in the counseling field. Melissa has earned a Bachelors of Arts in Psychology from The George Washington University, and a Masters of the Arts in Counseling from Rowan University. Melissa has continued to expand her talents and natural abilities to further develop into the consummate counselor.
Melissa is a counselor and family therapist. Melissa's counseling credentials are many; however her specific interest is working with youth and families. For the past seven years, Melissa has held a variety of positions, which have cultivated her unique approach and counseling style. These positions included, being a Kindergarten teacher assistant, a team member of a supplemental education service program, and a school-based behavior counselor. Currently, Melissa is using her therapeutic skills and showcasing her genuine love for developing healthy families in her current position as a family-focused therapist for a social service non-profit organization.
Melissa is an entrepreneur. In 2000, Melissa extended a hobby and made it into a business by establishing Flower Fairy, a floral handbags and wedding accessories line. Flower Fairy was simply a dream; a whimsical thought that became a reality. Having a knack for seizing dreams and following passions, Melissa has transformed this ability into helping others by becoming a life coach. As a coach, Melissa wholeheartedly understands an individual's commitment to becoming their best self. Through her unique coaching style she has assisted many clients in making their dreams a tangible reality.
Finally, Melissa is a certified fashionista. In her leisure time, Melissa enjoys bargain shopping and reading a fashion magazine that will keep her in the loop of the latest runway trends.