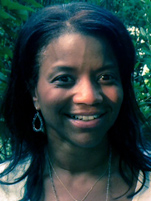 Jacquie Broady Antinoro is an Educator and Certified Professional Coach (CPC). Jacquie loves to learn as much as she loves to teach. Jacquie has a passion for people and supporting them so they can live their best life. Jacquie received her B.A. in Journalism from the University of North Carolina at Chapel Hill but quickly discovered that she wanted more connection with others along with writing and planning special events.
Jacquie went on to pursue her Master's in Education from Bank Street School of Education. She added a focus on Special Needs and is also a Certified Special Educator. It was while attending Bank Street that she first learned the value of seeing the whole person/child, especially their positive attributes.
After 10 years, Jacquie left the classroom to work one on one with students and their families. This work revealed that she had an aptitude for parent coaching. She has since furthered her education and experience to become a life coach as well as an expert in mentoring and strategic intervention. She has spent the past 10 years teaching, mentoring and coaching both adults and adolescents.
Jacquie did not stop there. While mentoring high school girls she found that she was comfortable and at ease when discussing sexual concerns and issues facing today's youth. She has become a Certified Sex Education Facilitator and enjoys educating and empowering young people about their sexual choices.
When Jacquie is not attending a workshop, training a group or coaching individuals, she loves traveling, reading, writing, organizing, exploring Manhattan and spending time with her husband and three children.